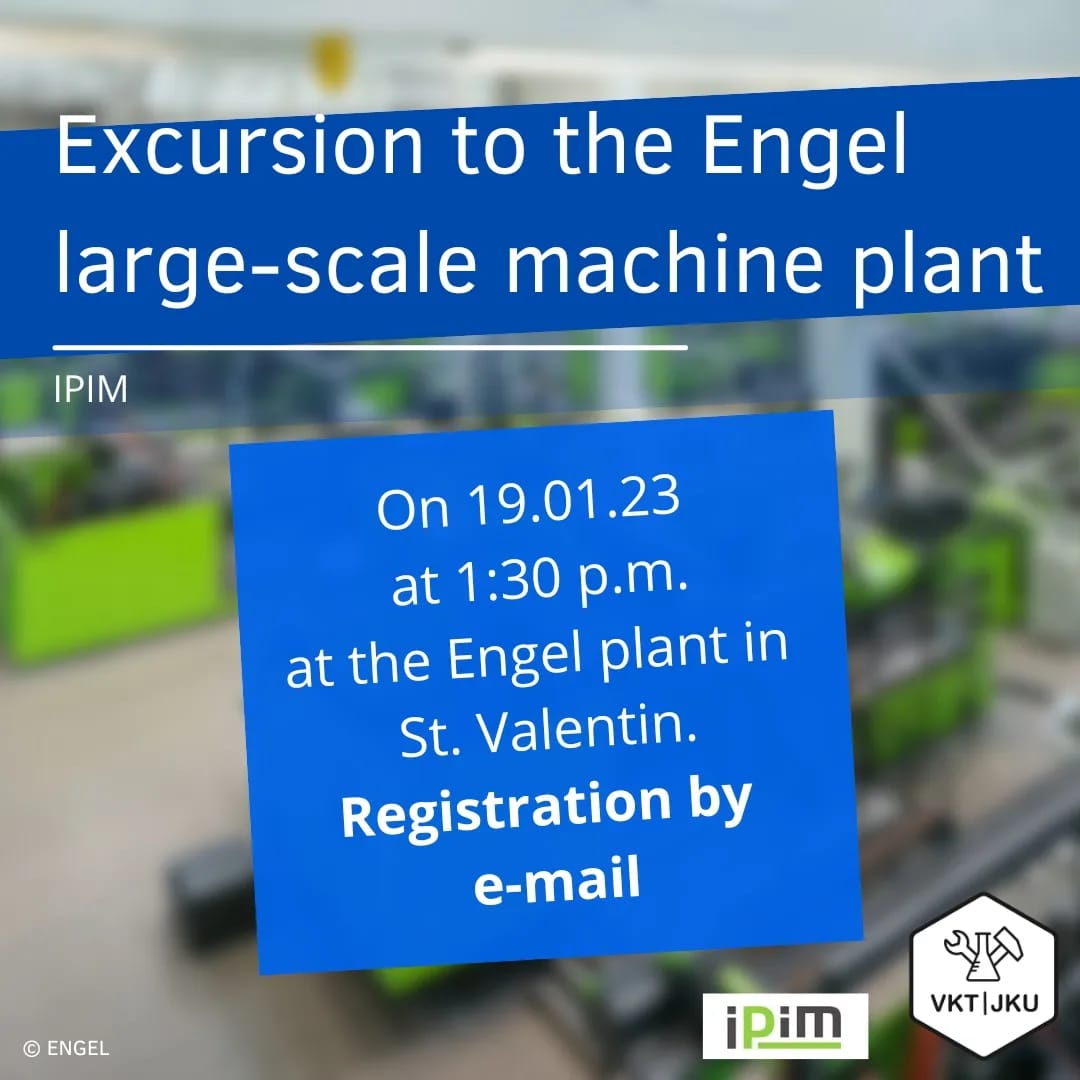 Excursion Engel
Dear students!
as part of the course PIM 1, Prof. Steinbichler offers an excursion and tour of the large machine plant of Engel Austria GmbH in St. Valentin every year.
Since we still have free spots for the guided tour, we would like to offer other interested polymer engineering students to participate.
The journey has to be organized by yourself. The plant in St. Valentin/Herzograd can be optimally reached by train.
✉️Please register by e-mail only by Friday, January 13, 2023, spots will be allocated on a first come first serve basis.