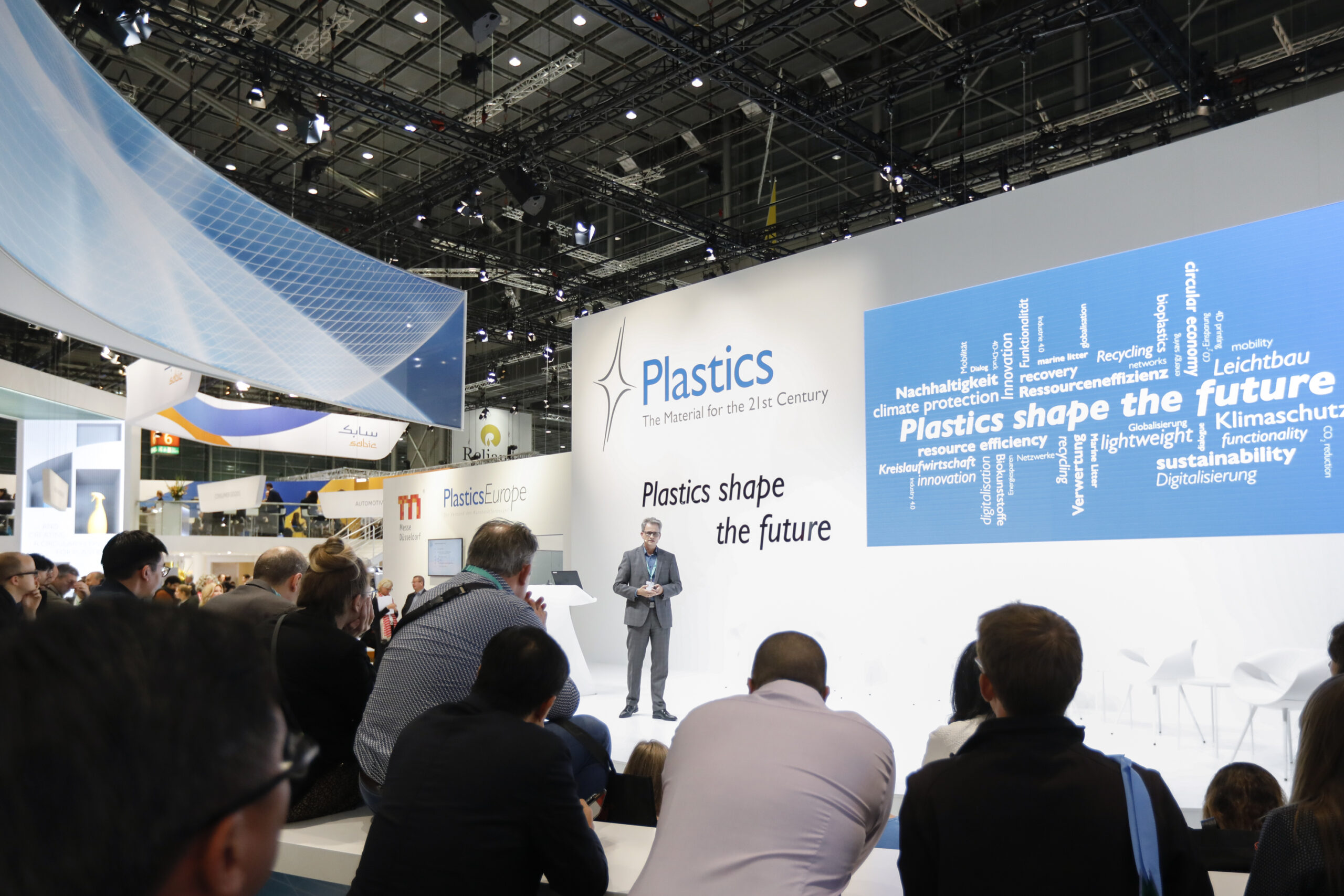 K-fair 2022
The world's largest plastics trade fair, K – Messe 2022, is just around the corner and, as always since our association was founded, we are organising a bus trip there. The range of products at the K – Fair includes all companies of distinction from the fields of machinery and equipment, raw and auxiliary materials as well as semi-finished products, technical parts and reinforced plastic products. In short: the latest state of plastics technology will be presented by about 3200 exhibitors on more than 260,000m² of exhibition space.
Details will follow in time, but for now the key data:
Our excursion will start on 19.10.2019 early in the morning and end on 23.10.2019 in the evening in front of Science Park 2. The journey to our accommodation (STATION – Host for Backpackers) will be by bus, which will also take us from Cologne to the fair in Düsseldorf and back or home (23.10.) on the following days (20./21./22.10.). The trip will cost about 162€ / person (bus, accommodation incl. breakfast, entrance tickets).
Registration:
The number of participants is limited to 50 persons; furthermore, membership of the VKT is obligatory! If you are not yet a member but still interested, please register online here. You can register via our event page here. As always: First come, first served – the ranking will be based on your registration date. Experience shows that most people spend 2 days at the fair and the third day in Cologne.
Visit the K-fair and get ECTs:
If you visit the K-fair and register for the course "UE : Company Visits: Polymer Industry" at the same time, you can get 1 ECTs.  The course can be used flexibly in the master as a course for a specialization of your choice. Click here to get to the course. If you are in bachelors you can as well apply for the course and use the credits later on in your studies.
Impressions:
Hourly Schedule
Arrival day / Anreisetag
8:30

-

19:00

Bus Linz - Cologne

Transfer from JKU (Science Park 2) to Hostel
19:00

-

19:30

Check In - Hostel

Room occupancy
19:00

-

23:55

Free time
Day 1. at K-fair
7:00

-

8:30

Breakfast
8:30

-

18:00

Bus transfer + K-Fair

Sponsor meetings: We will visit our sponsors who enable us to make such a tour for a group picture. This is mandatory for everyone!
Day 2. at K-fair
7:00

-

8:30

Breakfast
8:30

-

18:00

Bus transfer + K-Fair

Free moving on the fair
Day 3. at K-fair
7:00

-

8:30

Breakfast
8:30

-

18:00

Bus transfer + K-fair or time in Cologne

Free moving on the fair
Depature day / Abreisetag
7:00

-

8:30

Breakfast
8:30

-

9:30

Checkout
10:00

-

20:00

Bus Cologne - Linz

Transfer from the Hostel to JKU (Science Park 2)