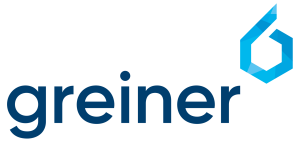 Greiner AG is a German-Austrian family-owned company based in Kremsmünster, which is one of the world's largest manufacturers and processors of plastics and foam and is now in its fifth generation of family ownership. Greiner AG is divided into four divisional companies:
Greiner Packaging International:
Greiner Packaging (GPI) produces packaging made of plastic and plastic combinations for the food and consumer goods industries using various technologies and decoration processes.
Greiner Bio-One International GmbH (GBO) is an internationally active medical technology company that is divided into four business units:
Preanalytics develops collection systems. BioSience is a technology partner for universities, research institutes, and the diagnostic and pharmaceutical industries. Diagnostics specializes in the development of new molecular biological analysis methods. As an original equipment manufacturer (OEM), Greiner Bio-One undertakes customer-specific design developments and manufacturing processes for the life science and medical sectors.
Greiner Foam International:
Greiner Foam International (GFI) offers foams for a very wide range of applications, including the upholstered furniture, leisure furniture and mattress industries, for ready-to-use clothing companies, for security and special packaging, for the automotive and aircraft industries, noise protection and acoustics.
Greiner Extrusion Group (GEG):
For 30 years, Greiner Extrusion has been engaged in the manufacture of tools and machinery as well as the construction of complete plants for the profile extrusion of plastic window profiles.
In 2019, the company employed 10.745 people at more than 140 locations in 34 countries.