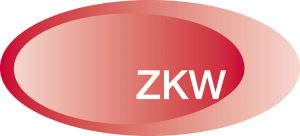 The ZKW Group is a traditional company that looks back on a history of 80 years. Karl Zizala founded ZKW in Vienna as early as 1938. The brand name is derived from the initials of his name in conjunction with the "W" for the Austrian capital. In 1954, the company was expanded to include today's headlamp plant in Wieselburg.
In 1982, the current owner family Mommert took over the company.
From metal component production for a wide variety of motorcycle and truck manufacturers, specialization in innovative premium lighting systems and electronics developed in the following decades.Thus, the first passenger car main headlamp was produced in series in 1989, followed by the first truck main headlamp in 1995 and the first bend-lite headlamp (AFS) went into production in 2005. In 2014, the first laser headlight in the company's history was installed, followed by the LED matrix headlight in late 2015.
As one of the industry leaders, the entire ZKW Group employs nearly 8,000 people at locations in Austria, Slovakia, the Czech Republic, China, India, Mexico and the USA.